BOOK ONE: The Place of Voices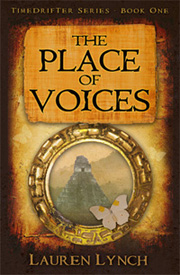 Anna is devastated by a fire that leaves her orphaned. Brendan struggles with a life limited by crippling illness. Tzutz Nik faces an arranged marriage to the prince of a ruthless dynasty. A mysterious invitation gives them each an opportunity to escape their struggles for a while and view their lives from new perspectives. Deep in a remote jungle, amid long-forgotten ancient ruins, they discover the true meaning of sacrifice. A relentless, evil presence lurks in the shadows, threatening to lead them astray. Will they triumph over their adversary?

Read a Sample

Buy eBook on Amazon.com

Buy paperback book
BOOK TWO: The Veil of Smoke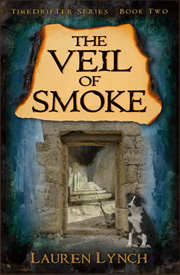 Anna and Brendan are reunited in Pompeii with the cryptic mission of helping a relative in need. Without any further details, they must search the doomed city, relying on their growing sense of awareness and guidance from Ben. As the two develop friendships along with their discernment skills, their viewpoints on whom they are to be helping differ. Meanwhile, their old nemesis—known as Basilius in Pompeii—seems to target anyone they show an interest in with his manipulative charm.
Will they fulfill their mission before time runs out for Pompeii?

Read a Sample

Buy eBook on Amazon.com

Buy paperback book
BOOK THREE: The Tower of Refuge (RELEASING LATE 2015)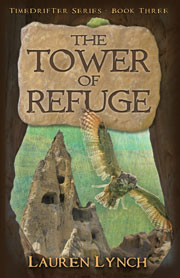 In book three of the TimeDrifter Series, Brendan chooses to remain in the first century rather than returning to a questionable fate. The longer he clings to life in the past, the more his present life slips away — until a chance event forces him to decide how far he's willing to go to hold onto what is most dear.