Beyond the Books
Learn more about the locations and characters. Get a peek behind the scenes, between the lines and between the books.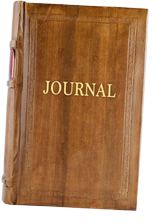 After meeting Brendan in
The Place of Voices
, Anna must wait over 20 years to meet him again. Read excerpts from her journal from the years in between.
SUBSCRIBE TO LAUREN'S MAILING LIST TO HEAR THE LATEST NEWS...